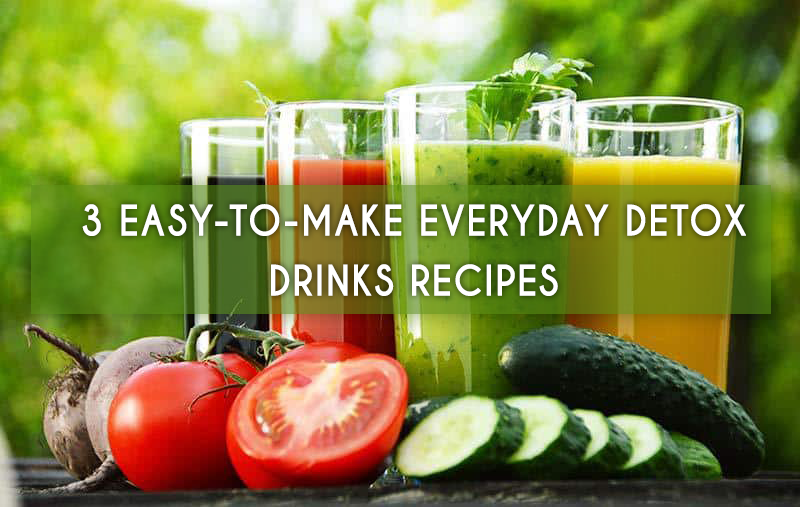 Yoga is about the wellness of mind and body.
Not one precedes the other.
Detox drinks/water is the easiest way to ensure that our system is spick and span and healthy. They are easy to prepare, easy to store for multiple days, and can be made using simple ingredients. Start with recipes that include lemon, celery, cucumber, honey, berries, green tea or fruits.
Importance of detox drinks
Flushing out toxins out of your system is an important part of living healthy because even with a healthy diet, toxins might still get into your system in the form of stress, environmental factors and tons of other issues that can increase toxin levels in your body. Detox drinks help you keep the toxins out of your system.
Here are some of the best and easy to make detox drinks to help you clear out your system.
Ingredients
Lemon juice: ½ lemon
Ginger: 1 tbsp of fresh ginger juice
Honey: 1 tbsp
Turmeric
Mix ginger juice (anti-inflammatory) with a dash of turmeric. Add lemon juice (vitamin C) to the mix. Add raw honey (antioxidant property) right before you drink your detox.
You can store the ginger extract in your refrigerator and squeeze fresh lemon juice and honey before you drink.
Celery leaves-cucumber-lemon smoothie
Ingredients
Celery leaves: A bunch
Lemon: 1/2
Cucumber: 1
Wash and clean celery leaves (excellent source of beneficial enzymes and anti-inflammatory) and add sliced cucumber (hydration) to it. Squeeze lemon juice (vitamin C) to the mix and blend it all together to have yourself an amazing smoothie.
Pomegranate-beetroot-aloe vera
Ingredients
Pomegranate juice – 2 cups
Beetroot chopped – ½ cup
aloe vera – 1 fresh leaf (2 tbsp)
In order to take the aloe vera gel (anti-bacterial), carefully peel off the rind and the yellow layer beneath the rind from the aloe vera leaf using a knife. Add pomegranate juice (vitamin C & antioxidant) and chopped beetroot (fights inflammation) to a blender and blend. Clean the aloe vera gel and add it to the mix. Give it a whiz before drinking.